Koszyk
Technologia urządzenia
Opcje urządzenia
Oprogramowanie
Zewnętrzne sensory
Przyczepa testowa
Pompy i Kompresory
Flary gazowe
Rury odpowietrzające
Dezynfekcja
Akcesoria przyłączeniowe
Sondy
Głowica testowa
Adapter głowicy testowej
Ciśnieniomierz
Narzędzie do testowania
Przerywacz regulatora
Adapter pustych rur
Adaptery
Reduktory Ciśnienia
Wąż łączący
Wtyczka testowa
Podłączenie licznika
Zestawy połączeniowe
Akcesoria testowe
Systemy ładowania
Transport i przechowywanie
Akcesoria
Instrukcja obsługi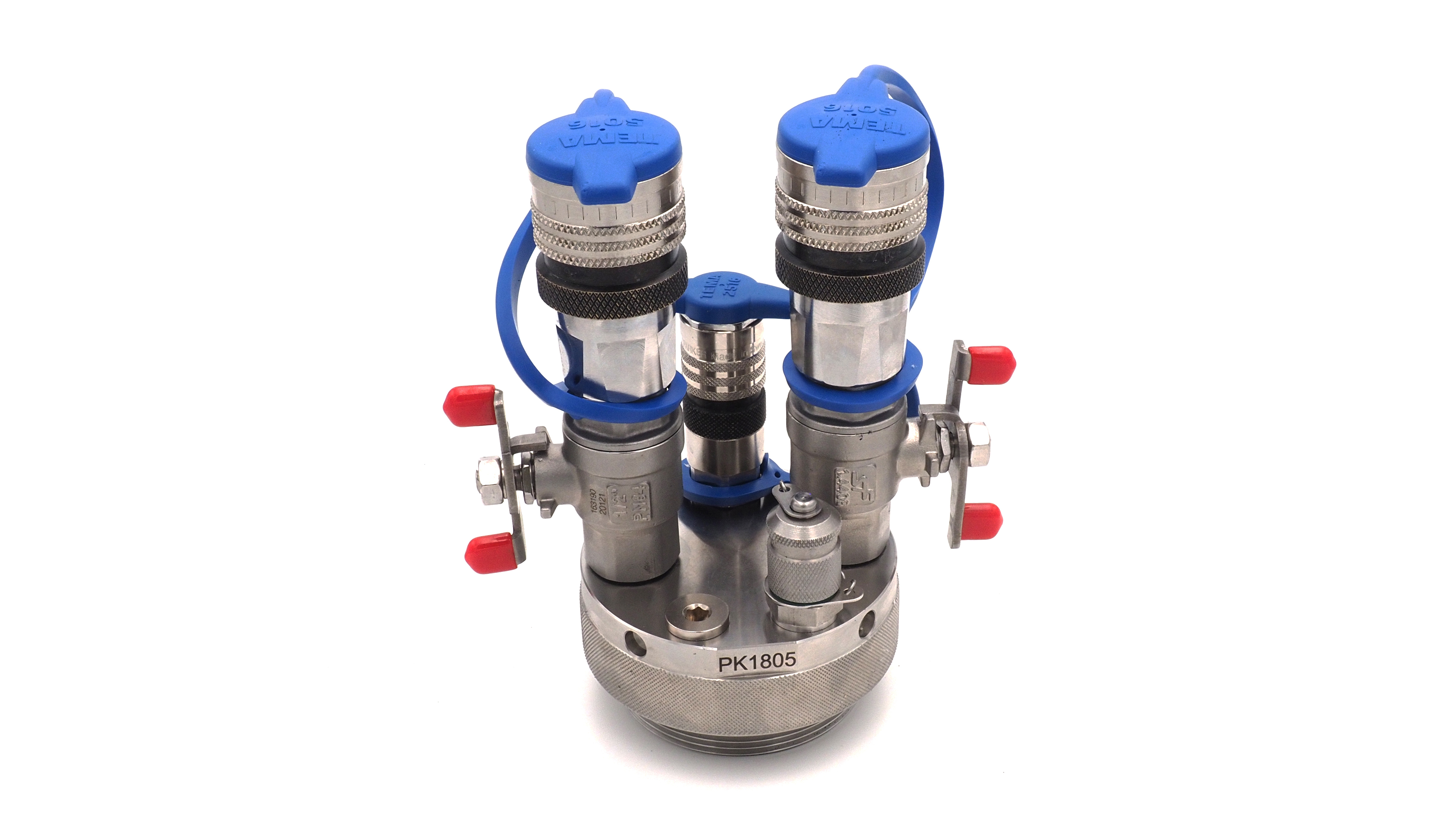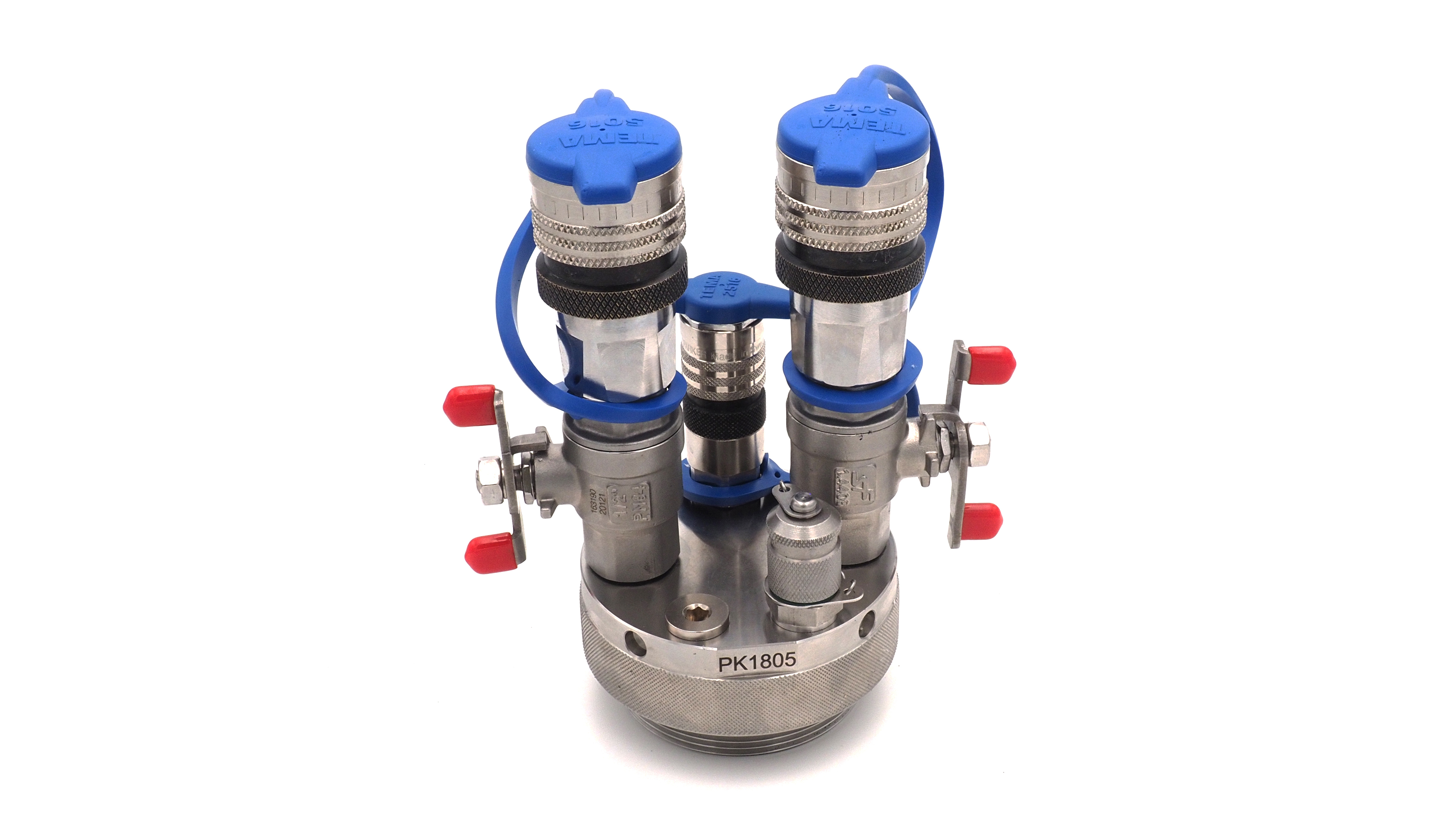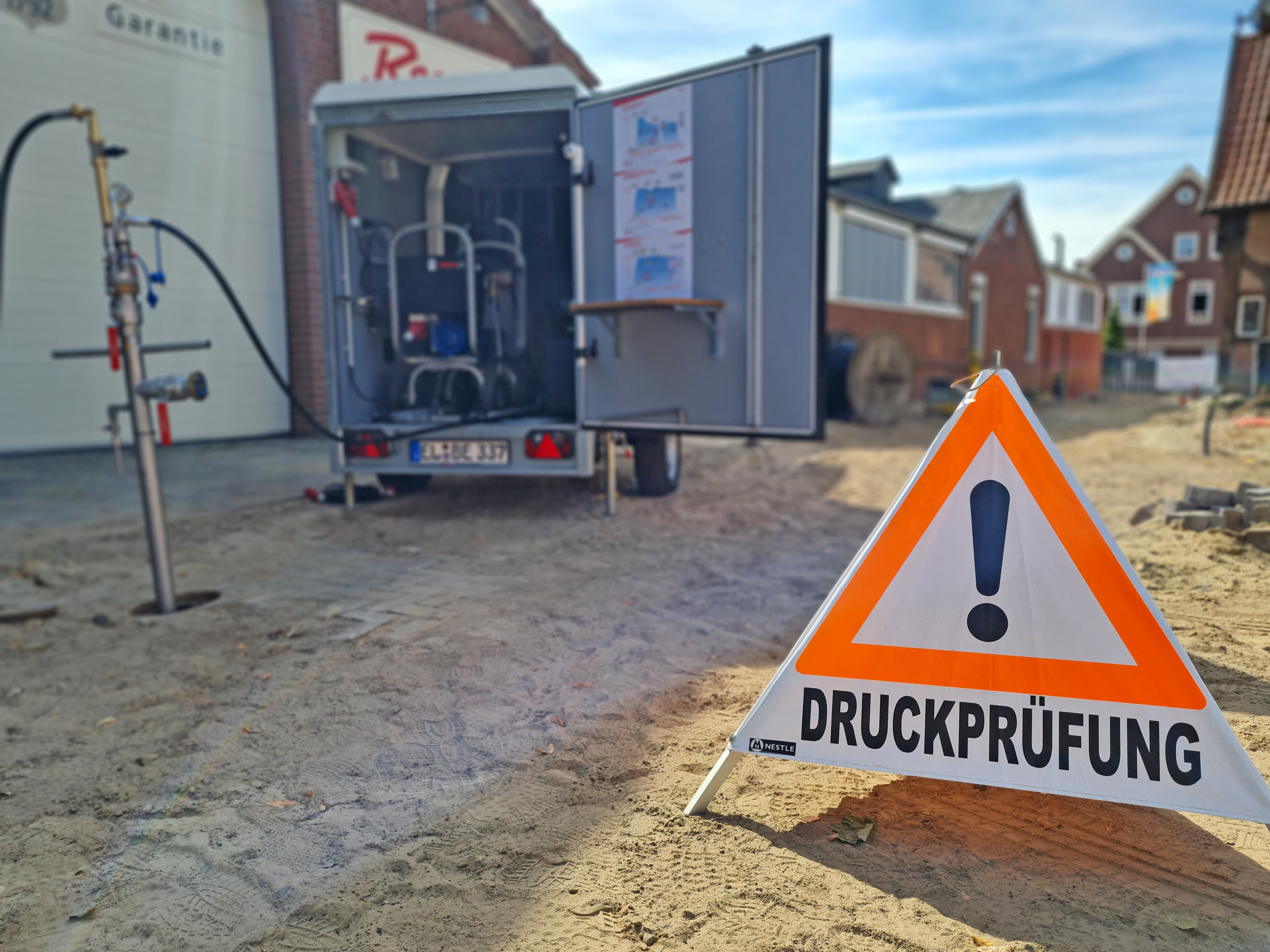 Test head HANS - 402066
Test head HANS stainless steel OT 2 1/2"
P max: 60 bar and equipped with quick couplings and protective caps. In contrast to the HEINZ specimen, this specimen has two ball valves with quick couplings 5010 and one quick coupling 2510 without ball valve. A screw coupling -VA- is provided for connecting an external pressure sensor of the smart memo.
Description
The HANS test head is a device for carrying out pressure tests on gas, water, waste water or other pipelines. It has four practical connections via which the individual steps of a pressure test can be carried out safely and easily: one connection each for pressure build-up and pressure release, one connection for a pressure sensor for pressure measurement, one connection for a control manometer.

The test head has an external thread of 2 ½" and is suitable for pressure tests up to 60 bar. All quick couplings are equipped with protective caps for safety and are thus protected against dirt or water. With the optional test adapters, a tight transition to many threads and fittings is achieved.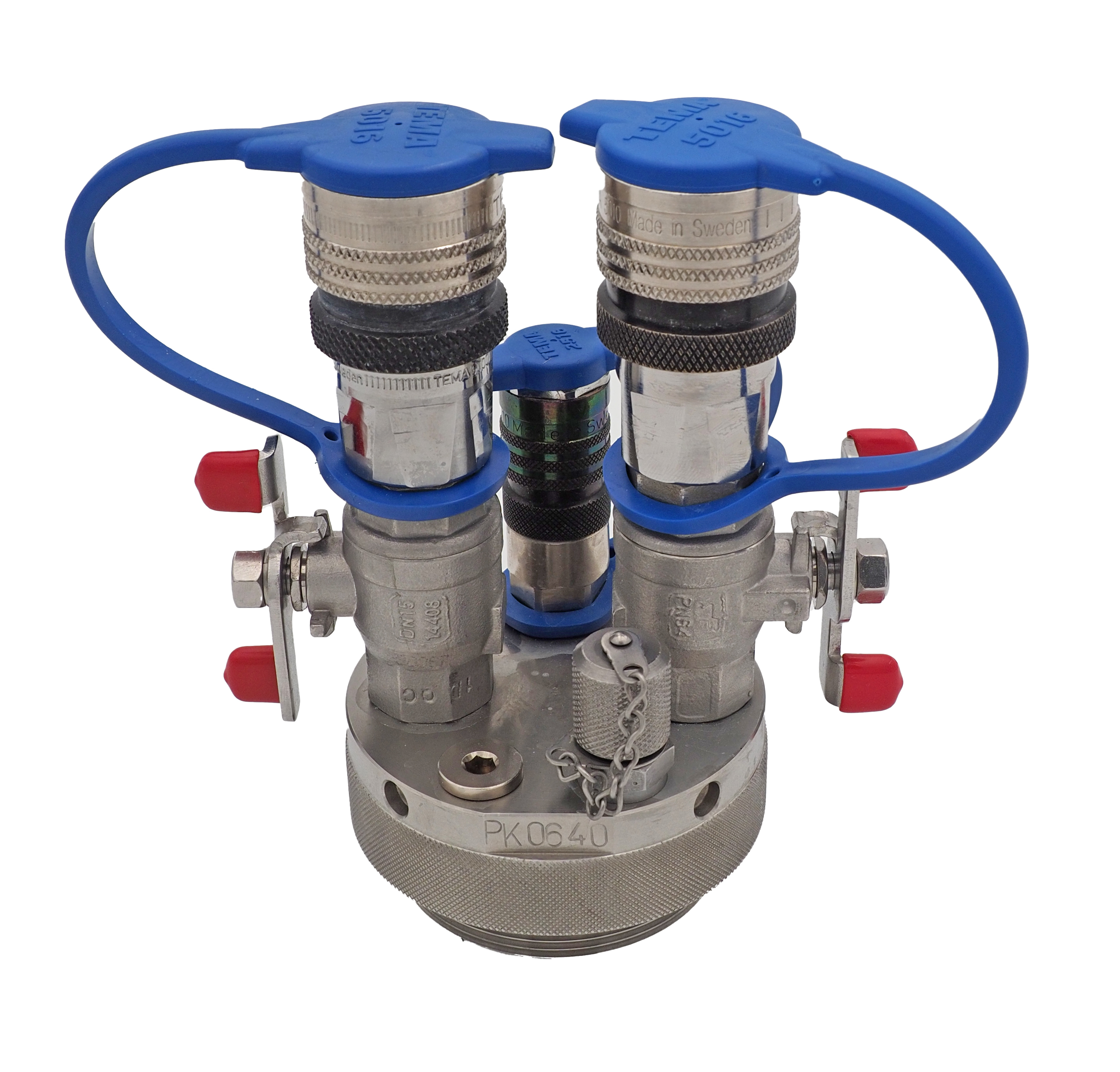 Wyposażenie
Adapter Testhead HEINZ Accessories pressure measurement Carrying case for accessories: Akcesoria
części zamienne
Spare parts: Spare parts accessory