Koszyk
Technologia urządzenia
Opcje urządzenia
Oprogramowanie
Zewnętrzne sensory
Przyczepa testowa
Pompy i Kompresory
Flary gazowe
Rury odpowietrzające
Dezynfekcja
Akcesoria przyłączeniowe
Akcesoria testowe
Systemy ładowania
Transport i przechowywanie
Akcesoria
Instrukcja obsługi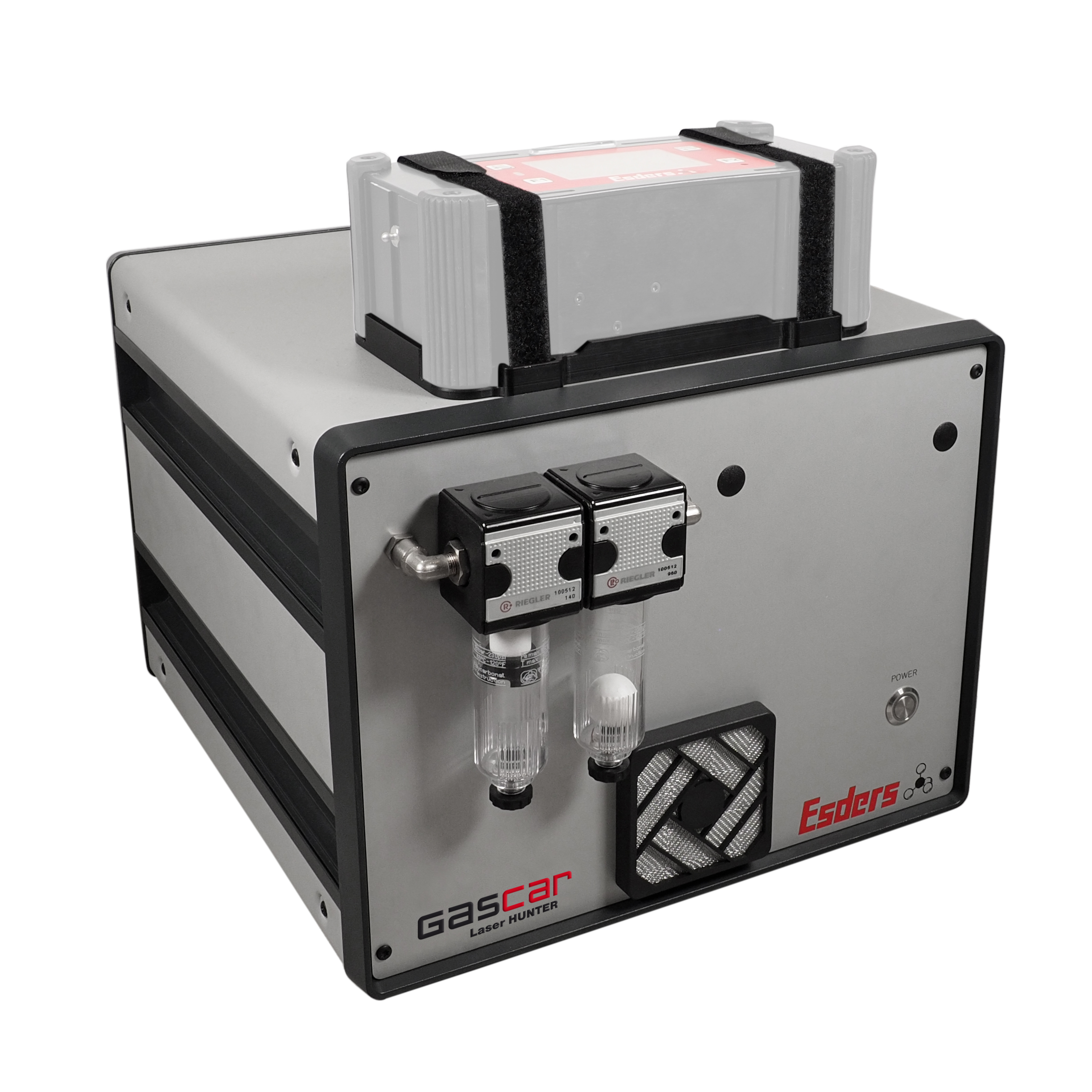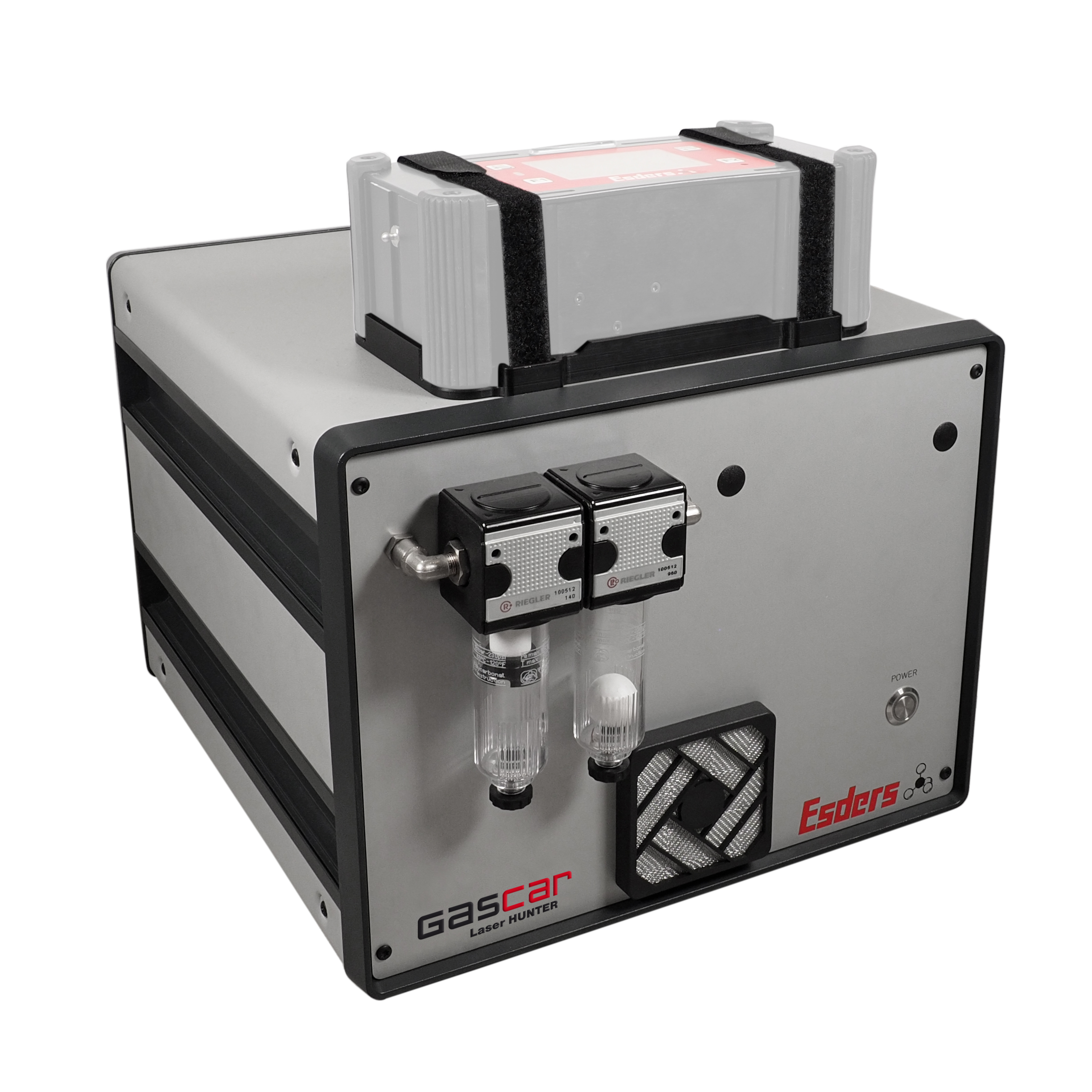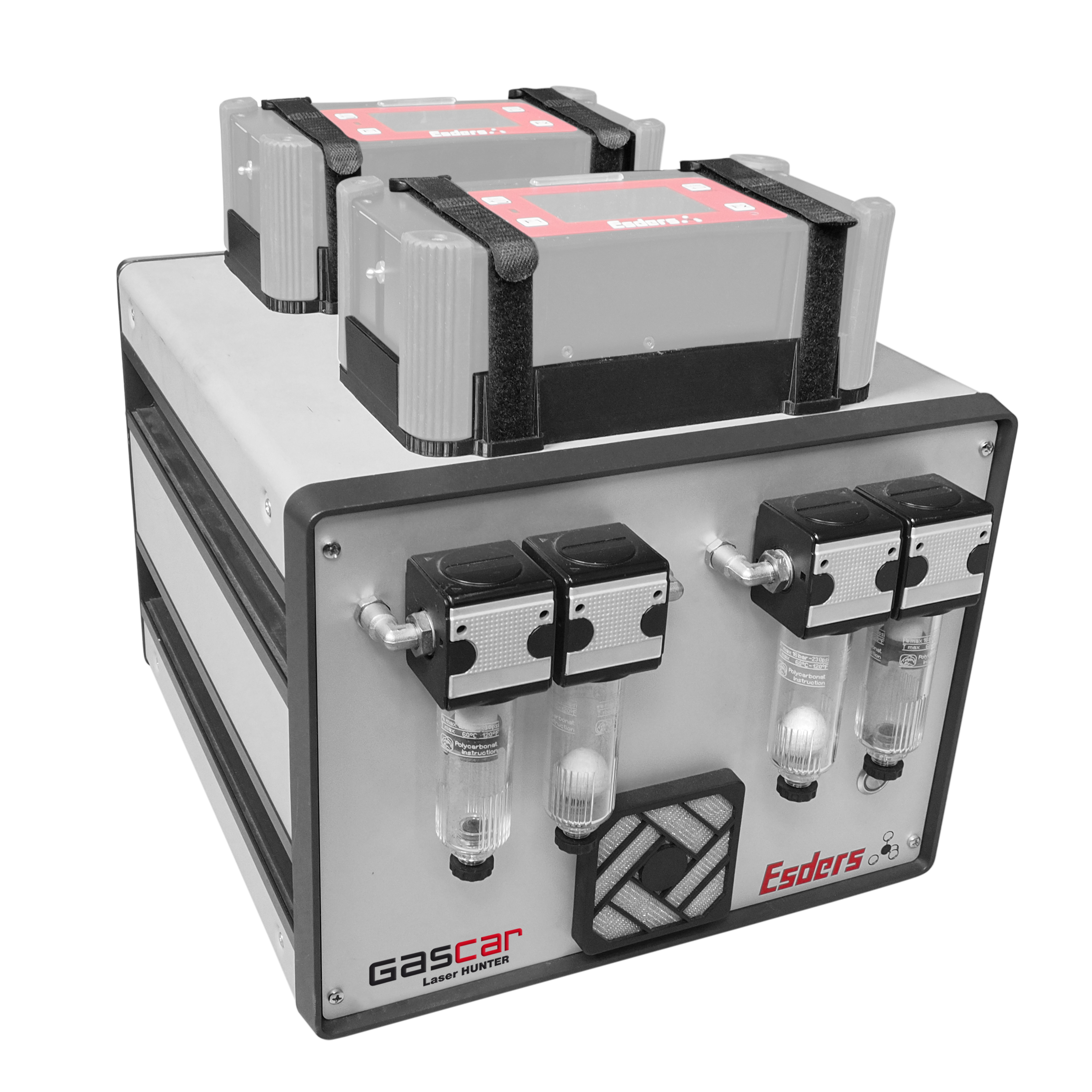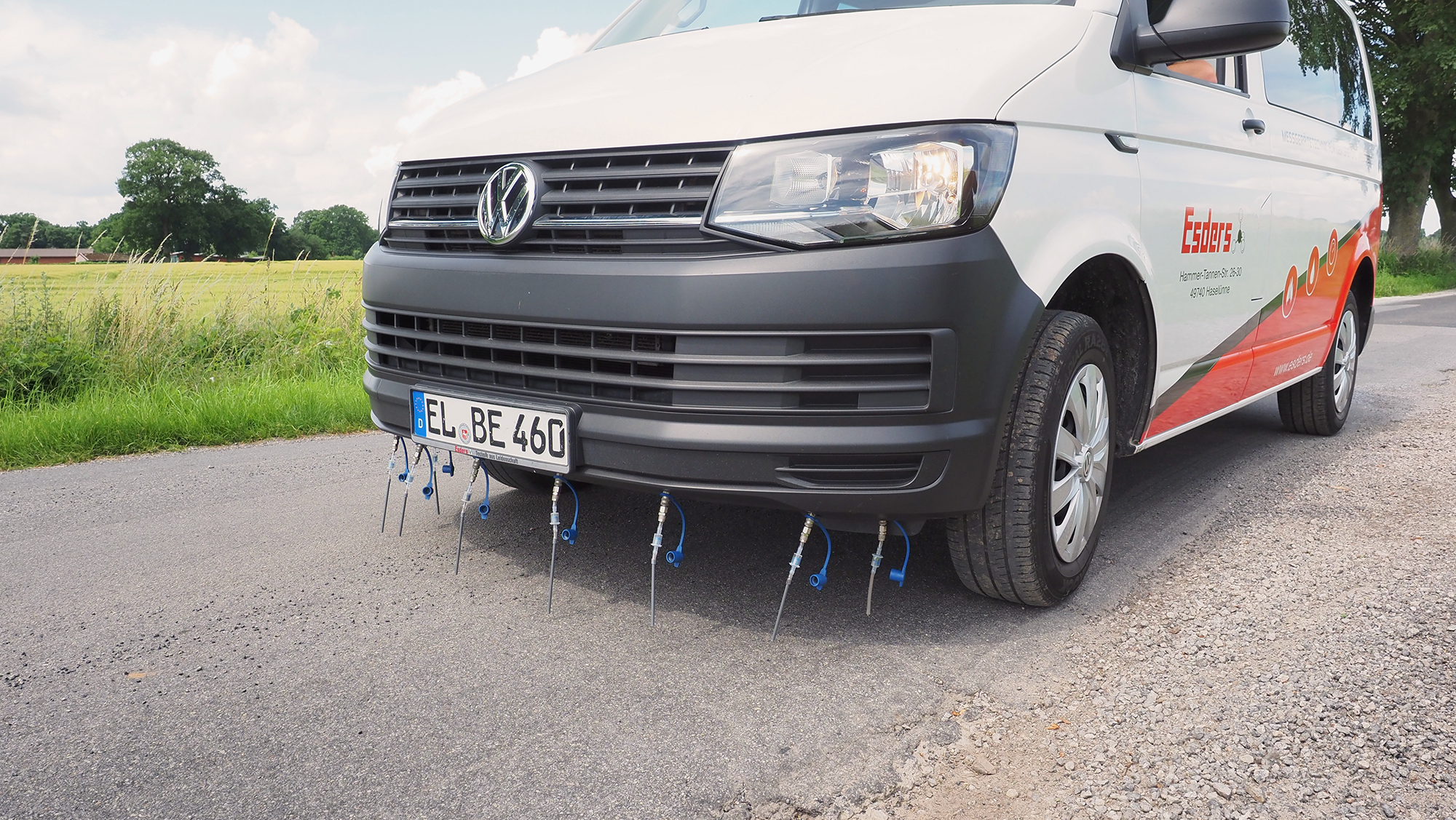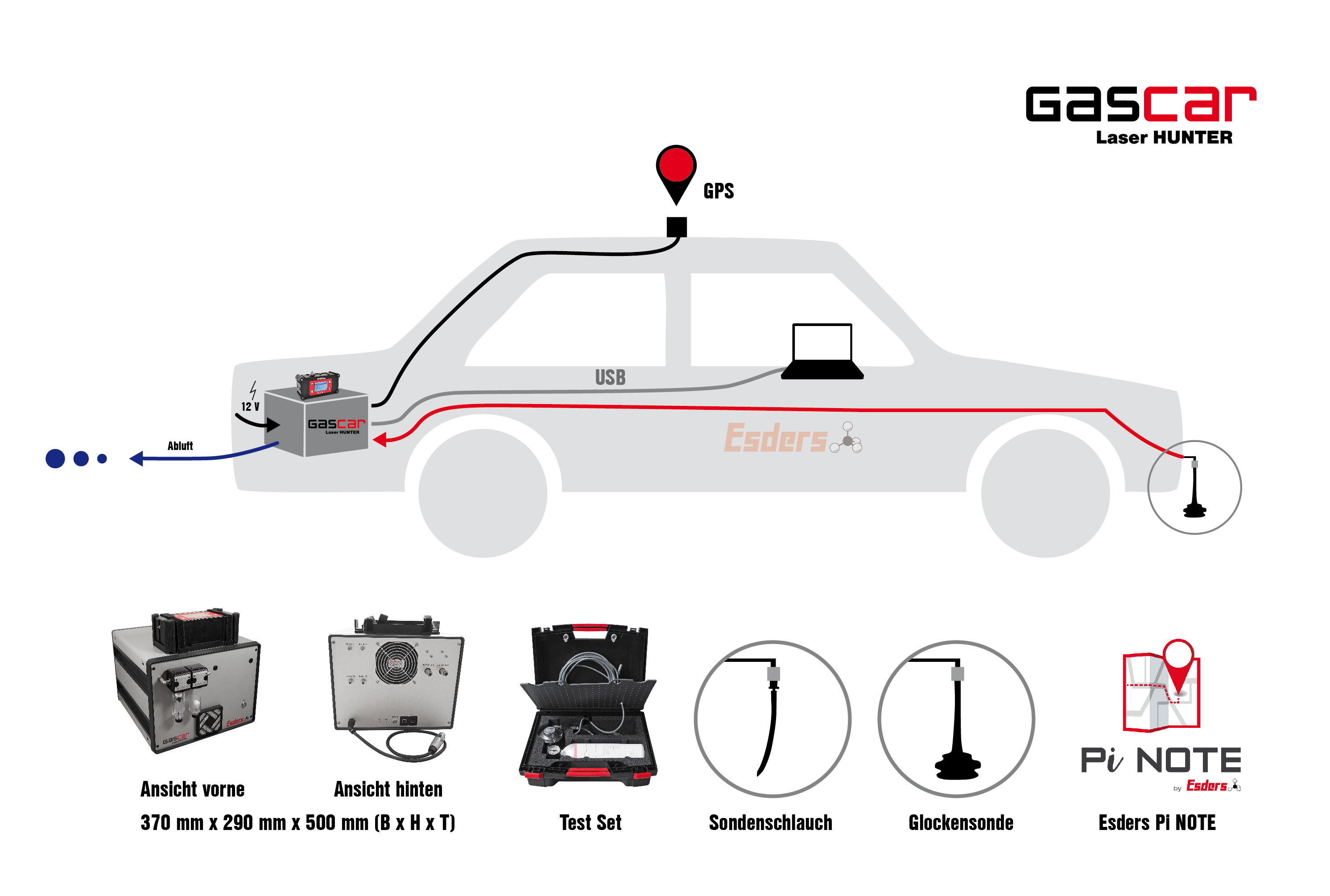 GasCar Laser HUNTER - 710004
GasCar Laser HUNTER standard
Pump unit for use with a Laser HUNTER. Possibility to clean the suction system by backwashing using an integrated compressor. Additional components are required for a functional system for vehicle-based pipeline inspection and must be ordered separately: - Laser HUNTER (item 251220). - Intake unit & probes - Accessories, e.g. hoses - Test system - Notebook, notebook holder - GIS software (Esders PI NOTE) - GPS Receiver
Description
The
Esders GasCar Laser HUNTER
is part of a modular system in which the sensor technology, as the heart of the system, has been structurally separated from the pump unit. The sensor system is the highly sensitive and selective gas detection and gas measuring device 
Laser HUNTER
. 
The advantage of this modular design is a high degree of user flexibility, as the Laser HUNTER can also be used for other applications in the process of pipeline network inspection.
The system can detect even the slightest traces of gas when inspecting buried gas pipelines. Measurement, speed and GPS data are recorded in the process. Sampling is carried out via an intake bar mounted in front of the vehicle or via an intake system integrated in the front of the vehicle. In both cases, different probes can be used. The sample is fed from the pump via the intake system to the Laser HUNTER measuring device, where it is analyzed. In the standard variant, the entire gas flow from all eight probes is led to a Laser HUNTER and analyzed there. In the extended variant (GasCar Laser HUNTER plus), two Laser HUNTERs are used. The gas flow from four probes arranged next to each other is led to one of the two Laser HUNTERs, so that the left and right sides of the vehicle can be evaluated separately and possible leaks can be better localized. It does not matter which laser module (single laser or dual laser) is installed in the Laser HUNTER. The measured values are immediately displayed on the notebook. An occurring alarm is indicated acoustically and visually and can also be evaluated by the user.
The GasCar Laser HUNTER is equipped with effective dust filters and water barriers to protect the system from dirt and moisture ingress. For a functional check of the system, a test set with a 1,000 ppm test gas can and automatic test gas supply can be connected.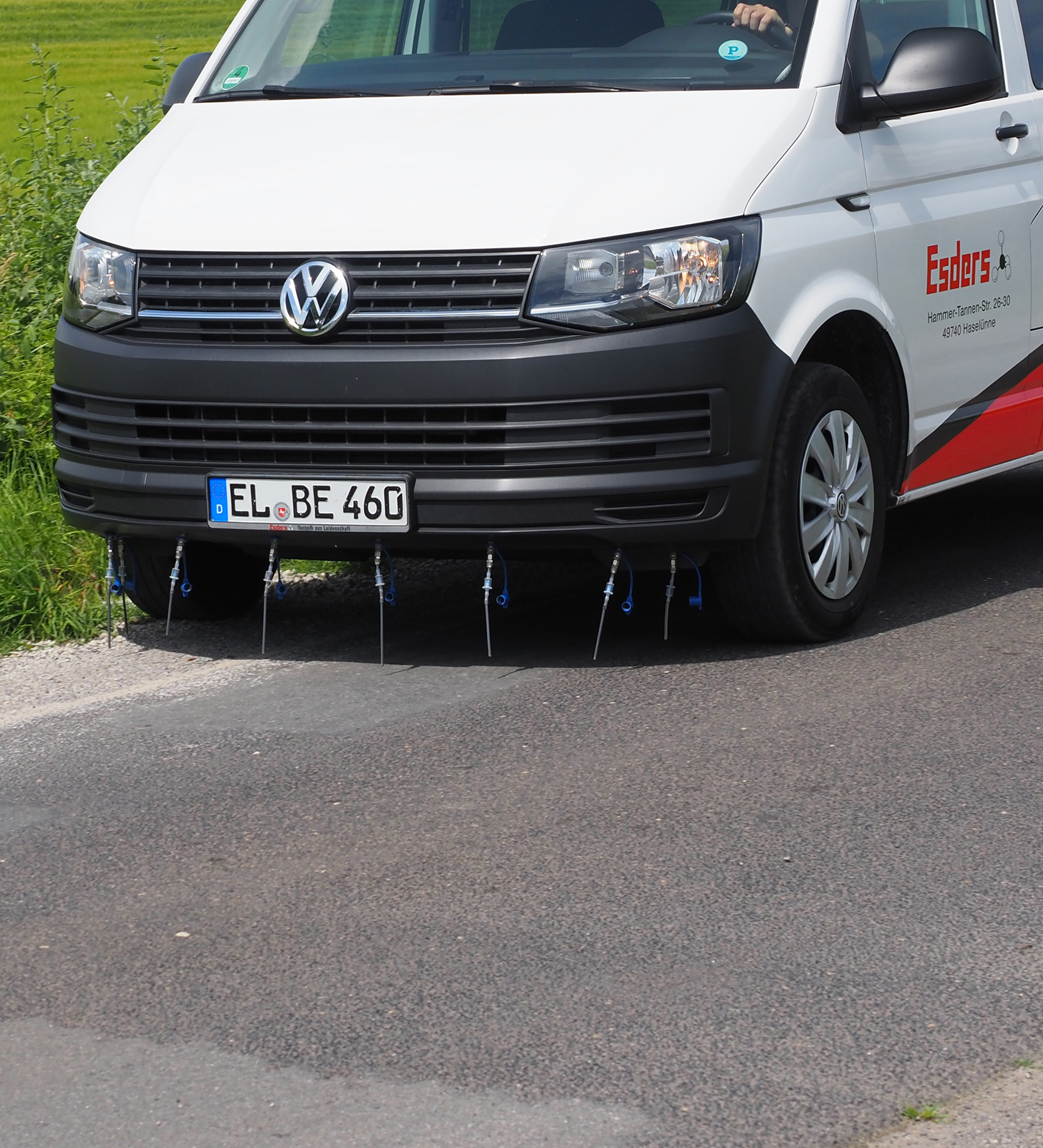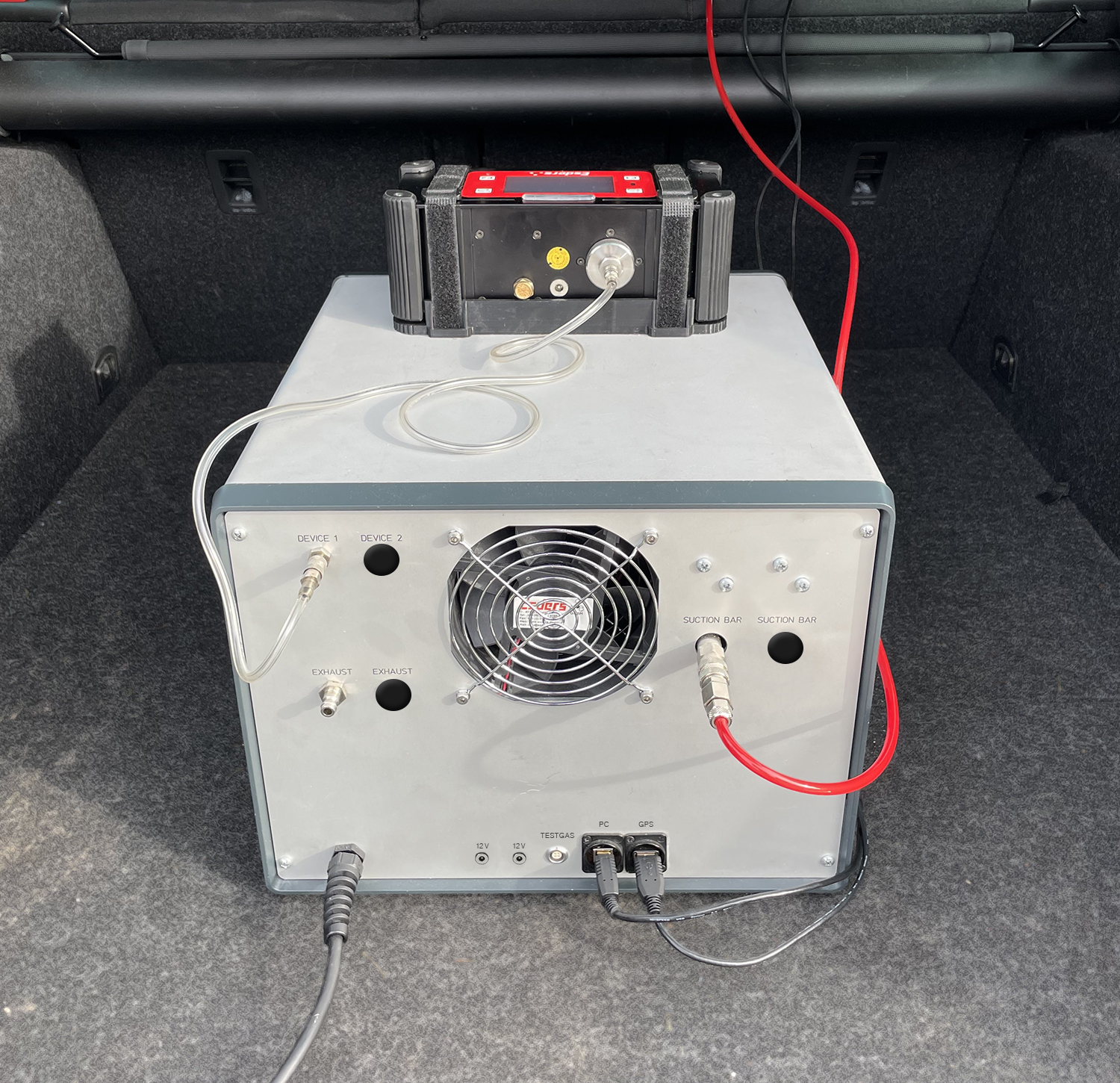 Features
Pump unit for drawing in the gas flow in standard (one pump) or plus (two pumps) version

With plus version (GasCar Laser HUNTER plus) intake and evaluation of the gas flow for left and right car side separately possible

Cleaning of the intake system by backwashing via integrated compressor

Flexible use of the sensor technology (Laser HUNTER) for further applications possible

Technical data
| | |
| --- | --- |
| Power supply | 12 Volt |
| Sampling pump | Automatic adjusted flow amount 1,600 l/h per pump |
| Weight | 12 kg without display unit |
| Dimensions | 370 mm x 290 mm x 500 mm (W x H x D) without Laser HUNTER |
| Data interface | USB |
| Operating temperature | Outside the car: -20 to +50°C, in the car: 0 to +50°C |
Wyposażenie
Sondy Węże Zasilacz Test equipment for quick gas test Notebook & GPS GIS solution